My customers bring me so much joy! I like to make a great connection with each and every one of them to ensure that everything I create, or re-create for them is just their style! Here's what they have to say about me in return!
"I can not say enough about Katie and her work! From start to finish she was amazing! I sent her a photo of our disaster of a playroom and she came up with something that was way beyond my expectations. It is not only functional and organized but absolutely beautiful! It is now our favorite room in the house! Thank you Katie for your hard work and passion, we can't wait to put you to work on our next project!"
"I had the pleasure of working with Cedar Mill Lane on many occasions and there's more to come. First it was for consultation on some difficult areas of my house. I have a small cottage and furniture placement is difficult. Then it was refinishing some furniture pieces; all which I've loved! Then I had her paint our dark wooden kitchen cabinets and I think that was the day I fell in love. The transformation of my kitchen was beyond what I imagined. Katie has an eye for all things design and functionality. She helped with paint colors which I would have been lost without her help. Two Holiday seasons she has also "Decked My Halls" which is the funnest experience ever! I had the best decorated house out of anyone I knew for Christmas and it was all done within my budget. Katie is extremely comfortable to work with and I've enjoyed working with her so much I've referred her to numerous clients for their homes. I trust Katie and her eye for design so much that I almost give her free range to work with her vision because I know at the end of the day it's going to be everything I wanted.  She's a professional but also down to earth and absolutely refreshing to be around and all of those qualities is why I would recommend her to everyone."
"Katie took my thoughts and ideas and ran with them. But honestly the best part is that she offered insight and ideas of her own that made the pieces so much better than I could have envisioned. I would recommend Katie again and again. From pickup to turn around time, she does not mess around! Thank you again for everything."
"I was introduced to Katie through a mutual friend who unveiled her own living room makeover months prior; the transformation was incredible. After spending weeks and weeks pouring over magazines and Pinterest ideas trying to make a final decision on a bathroom and bedroom remodel, I was encouraged to give her a call. I contacted Katie by phone and explained my inability to pull my ideas together and she suggested we meet to discuss a plan.  From the moment she walked into my home, I felt as if I had known her for years. Katie patiently listened as I poured out my frustration and anguish of indecision and exhaustion.  What she didn't know when I contacted her was that I had just lost my sister and mom within months of each other.  When she grabbed my hand and declared, "listen, we've got this", I burst into tears.  It was the first time in over a year that I felt like I could move forward.  Katie took the time to ask important questions about my design style and tastes.  She sent countless picture ideas to help narrow down exactly what she thought I would want.  I never once felt unsure or awkward when discussing her suggestions, as she makes you feel a part of the process at every turn.  The first time that I walked into my new bathroom, I became just as emotional as the day that we met.  It is BEYOND anything I could have imagined.  I am working through my home room by room to make improvements and changes, and I know that I will be sad when it is finished because I have so enjoyed this process, and the friendship I have gained, along with an amazing new decor.  To say that Katie is an incredible designer is an understatement; Katie is fulfilling a God given gift that far exceeds what I expected the day I first reached out." 
"The owner of Cedar Mill Lane, Katie is amazing. Our campground office was is desperate need of a remodel. Katie came took a look and had a vision. She went right to work and completed the job in a week. Her attention to detail was on point. She was put to the challenge with this remodel and she out did herself. How she was able to look at our office and imagine what she would do is beyond me. We are in love with our new look. Call Katie, you won't be disappointed."
"Katie works until your dream piece is not only your dream piece but better than you could have ever imagined. From updates throughout the process to make sure everything is perfect to watching her work her staging magic. She is a DREAM to work with. Such an authentic soul that leaves a piece of her heart with every piece of furniture she creates for her clients. A house is not a home until there is a piece of Cedar Mill Lane is in it "
"Professional, humble, talented, compassionate, and visionary are just a few words that come to mind when thinking of Cedar Mill Lane. I'm fortunate enough to have had a legacy piece be created by Katie and am so thankful to have discovered this hidden gem that won't be hidden much longer. Cedar Mill Lane has become quite the buzz and for good reason. The table I purchased new to me was weathered and down on hard times. It took a beating. Katie not only gave it new life but a new look. I can picture this being the table my kids fight over when I die, and that my friends it's why I recommend Cedar Mill Lane. Legacy. Longevity. Love."
"We just had our table done and we love it! Every part of the experience was amazing!! We loved working with Katie. Her work is outstanding and she will help you every step of the way. I never met her before and yet I felt like we were friends which makes your experience feel relaxed and exciting we hope to work with her soon!! We give her a 12 on a scale 1-10!!"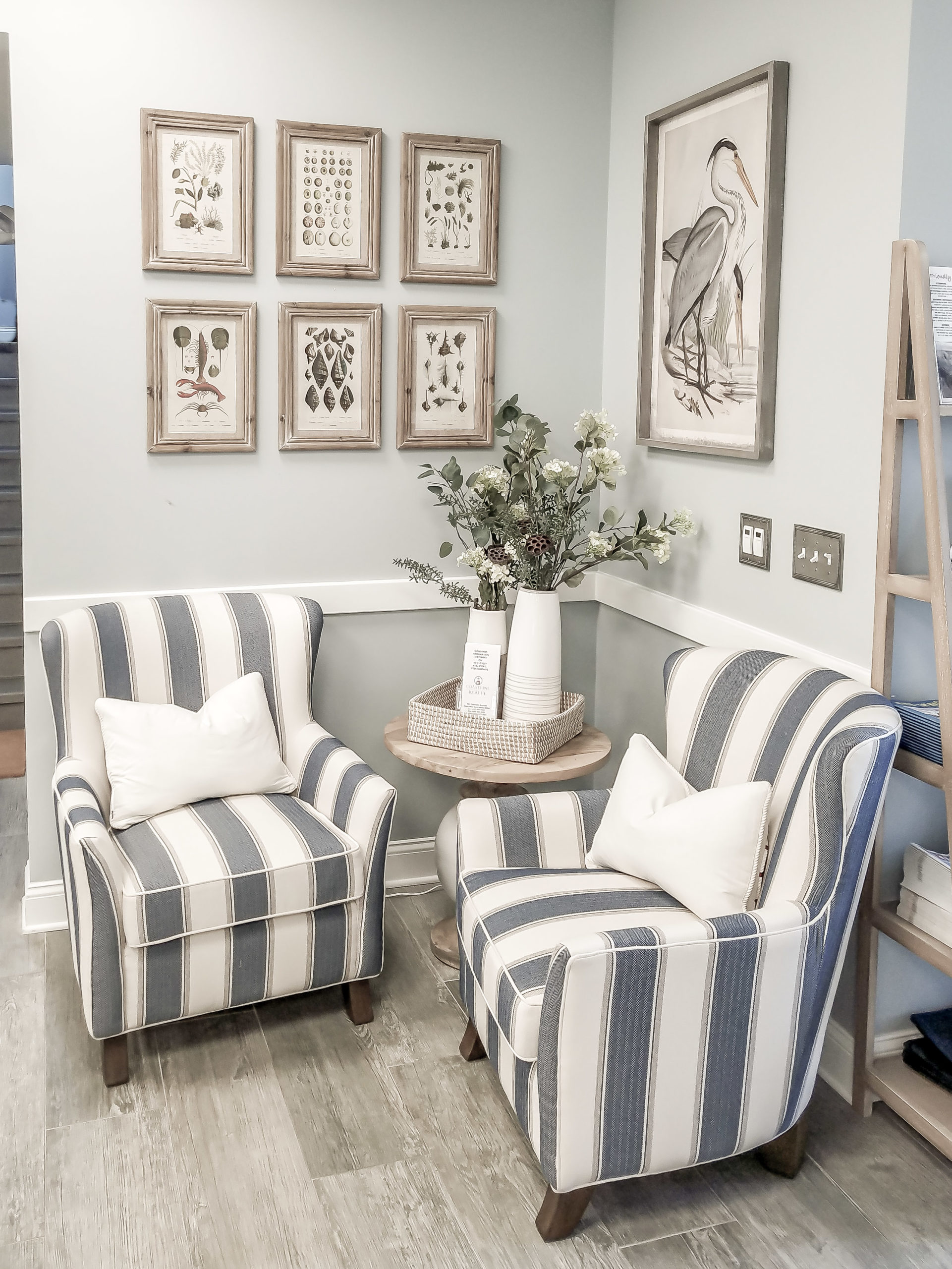 Cedar Mill Lane first began operations in 2016. It has since been serving Cape May and surrounding counties with quality custom furniture refinishing and interior design services.